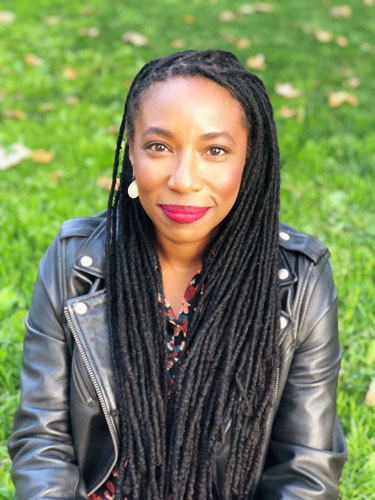 Daka Hermon was born in Tennessee and spent her childhood huddled under a blanket with a flashlight, reading and writing fairy-tale and fantasy stories. She graduated from Agnes Scott College with a Bachelor's Degree in English Literature/Creative Writing. She works in the entertainment industry and is an active member of the Society of Children's Book Writers and Illustrators. She loves sweet tea, chocolate, cupcakes and collecting superhero toys and paraphernalia.
Fun Facts:
She writes horror but she's a big scaredy-cat and can't watch horror movies.
She collects hand fans.
She once attended a television wrap party where MC Hammer and Emmanuel Lewis performed.
At a restaurant she usually chooses her dessert before she decides on a meal.
She considers herself a Connect Four master.
She loves Chinese martial arts movies.